Where to Insulate In A Home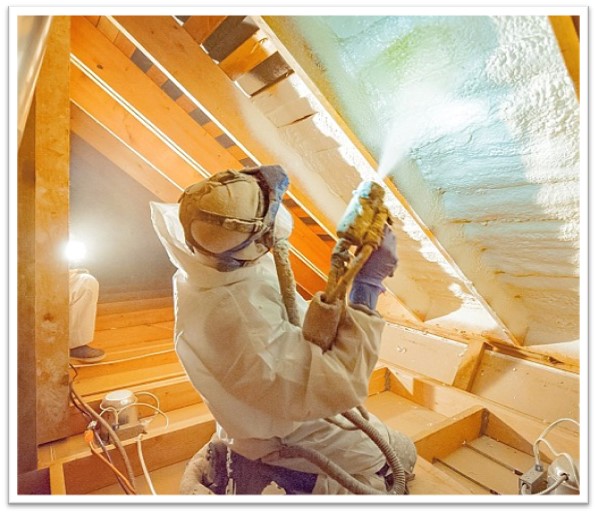 The best way to ensure your home is energy efficient is by investing in properly insulating your home installed by a professional insulation company in Toronto. Insulation is undoubtedly one of the most important components of your house. It helps regulate the temperature in your home, hence reducing your energy bills. Insulation also reduces the amount of condensation in the air, which is a common occurrence in colder weather. Attic insulation in Toronto is one of the best ways to improve the energy efficiency of your home.
In this article, we will go over which type of insulation to choose, why it's important to install insulation, the benefits of using spray foam, and more!
Where To Insulate
To start with, you need to figure out where to insulate in your house. This can be difficult because the houses are all shaped differently. In order to know what areas need insulation, you need to figure out your overall R-value (R-value is a measurement used to rate thermal resistance). You can find your home's R-Value by checking your home's energy audit report, or you can have a professional home insulation company come out and test it.
How Much Insulation Do I Need?
There's no doubt that having the right amount of insulation can keep your home warm in the winter and cool in the summer, but did you know it can also save you up to 20% on your monthly energy costs?
In order to get the most out of your insulation, it is important to install the right amount. It is recommended that you have an R-Value of at least R-30 in your attic. This number can be different depending on where you live, as well as the climate. For example, if you live in a colder climate, you will need a higher R-Value. The type of insulation you choose will also affect how much insulation you need. Some types of insulation are more effective than others.
Types of Insulation
There are many different types of insulation available on the market today. Some of the most popular types include fiberglass, cellulose, and spray foam. Each type has its own benefits and drawbacks.
Fiberglass is one of the most common types of insulation because it is affordable and easy to install.
Cellulose is another popular choice because it is made from recycled materials and is very effective at regulating temperature.
Spray foam is a newer type of insulation that expands to fill any gaps or cracks in your walls or ceiling.
The Benefits Of Using Spray Foam Insulation
One of the newest and most popular types of insulation on the market today is spray foam insulation. Spray foam insulation is a sheet of rigid foam that's sprayed into attic space and expands as it sets to create a sturdy barrier between the warm and cool parts of your home. Spray foam offers a variety of benefits over other types of insulation, including:
It's more effective at regulating temperatures: because it seals all gaps or cracks in your home, and there isn't any drafty air getting in or out.
It's better for the environment: because spray foam saves energy and reduces emissions, it's better for the planet overall.
You'll save money on energy costs: because spray foam keeps your home warmer in the winter and cooler in summer, you won't have to use as much energy to heat or cool your home.
Installation is simple and fast: compared to other types of insulation, spray foam installation is only a matter of a few hours instead of taking days or even weeks
Contact the home insulation company, EcoStar Insulation, if you are interested in upgrading your attic insulation in Toronto!