Container insulation refers to the insulation used to insulate shipping containers, storage containers, and other types of containers. Spray foam insulation is commonly used for container insulation due to its ability to provide high levels of insulation and air sealing. The amount of insulation used will depend on the specific insulation requirements, such as temperature control and energy efficiency, as well as cost and installation considerations.
At EcoStar Insulation we offer high-quality spray foam insulation options, expert installation, and fast turnaround times.
GET YOUR SPRAY FOAM COST ESTIMATE
Does Your Shipping Container Need Insulation?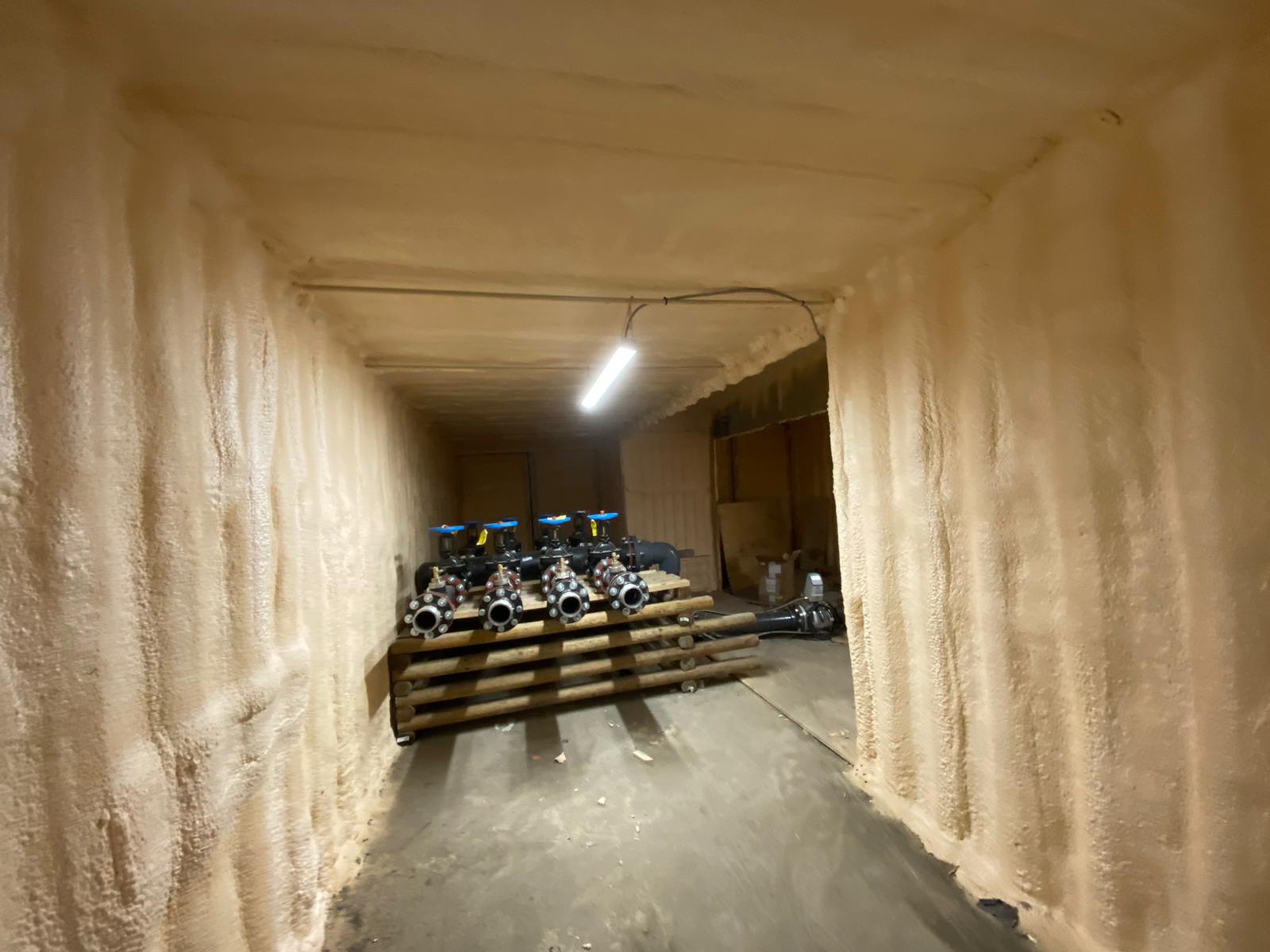 If you have noticed the belongings stored in your containers are becoming damp, cold, or wet, you may need shipping container insulation to prevent damage to the cargo in the container. If the items stored in the container are sensitive to moisture, and temperature fluctuations, choosing a leading insulation company in Toronto for high-quality insulation prevents damage from occurring, preserving the condition of your belongings.
Benefits of Shipping Container Insulation
Temperature Regulation: Shipping container insulation helps maintain a consistent temperature inside the container, reducing the need for heating or cooling and saving energy.
Energy Efficiency: Insulation can lower energy bills and improve energy efficiency by reducing heat loss.
Protect Container Contents: Insulation can help protect the contents of the container, such as food, chemicals, or machinery, from temperature fluctuations and damage.
Durability: Insulation helps protect the container from temperature and moisture damage, prolonging its lifespan.
Improved Comfort: Insulated containers can provide a more comfortable work or living environment for those converting shipping containers into a residential setting, especially in extreme temperatures.
Environmental Sustainability: Insulation can help contribute to a more sustainable environment by reducing energy consumption and waste.
Offices and homes are being constructed out of shipping containers all around the globe. They are often fireproof, waterproof and incredibly strong. Shipping containers should be insulated especially when the goods, being transported, might get negatively affected by the extreme fluctuations in temperature. The main problem for shipping containers is corrosion on the steel surfaces and condensation. If a moderate temperature is maintained, a container would be ideal for residential purposes. By insulating it, extreme heat will be kept outside and the heat provided by an air conditioner can be kept inside the unit.
Reduce Your Energy Bills with Container Insulation
With proper insulation, you can drastically improve the energy efficiency of nearly any structure. You can significantly reduce the amount of time your AC and heating systems have to run with the right type and thickness of insulation.
Choosing the Best Insulation for Shipping Containers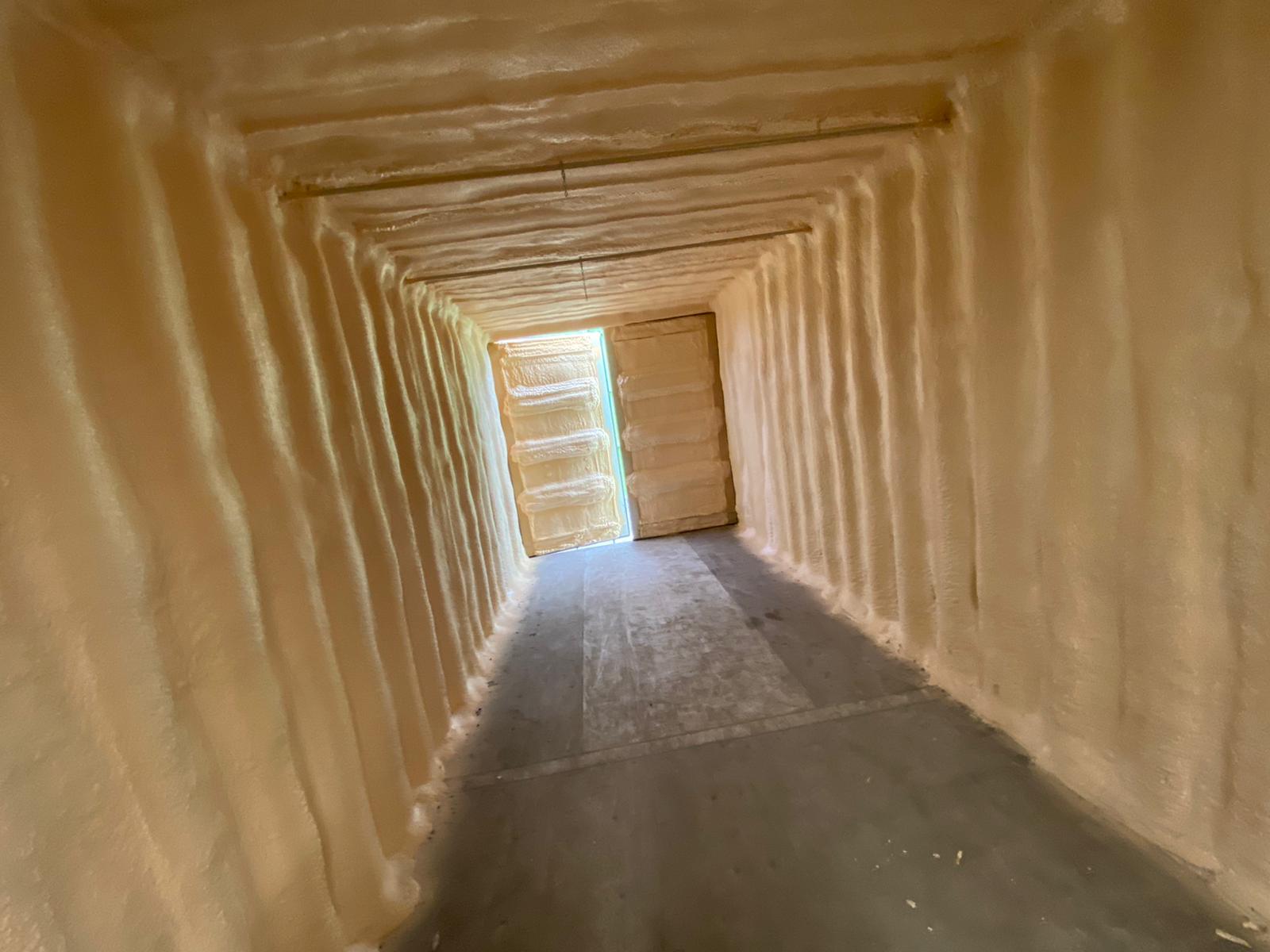 For the best protection from your shipping container insulation, you'll need a high-quality insulation material from a trusted insulation company in Toronto. Spray foam insulation is a recommended material for containers because of its many advantages.
When installed, spray foam insulation expands, creating an airtight and waterproof seal. Keeping water, moisture, and air out of your container with top-quality insulation ensures that the contents of the shipping container will be free of mold or damage. Additionally, spray foam insulation installation is better suited for unusual spaces, tight corners and bends. Expert spray foam insulation companies can offer a better seal of your container than with other insulation materials that don't easily adhere to the surface of the container.
One of the most significant advantages of installing spray foam in your shipping container is its longevity. Spray foam insulation costs for container insulation are a one-time investment that lasts up to 80 years, meaning the need for replacement is highly unlikely.
Get the Most Out of Spray Foam Insulation for Containers:
Durability
Higher R-Value per inch.
More space
Prevention of moisture from condensing inside your shipping container
Energy efficiency
Environmentally friendly
Improved structural integrity
Economical
Quiet
The insulation can be clearly seen. With EcoStar Insulation's spray foam insulation-approved product these containers now offer dry and warm storage.
The Best Insulation Company Near Toronto
EcoStar Insulation is a leading insulation company in Toronto, serving the surrounding regions. Our teams of experienced and knowledgeable insulation experts offer a range of services and insulation solutions to suit your needs. Our teams are specially trained in specialized spray foam insulation to ensure effective installation. Protect the longevity of your containers and the materials you store in them with budget-friendly solutions from EcoStar Insulation.