The way that a shipping container is going to be insulated is based on two things, how they're going to be used, and what is the climate they will be placed in. EcoStar Insulation offers container insulation services using quality products and services. The container's steel walls can get very hot in the summer and cold in the winter when they are not insulated. That means you'll need insulation if you intend to use the container as a living or working place.
The main types of insulation that can be used for a storage container are spray foam, foam board, insulated panels, and traditional roll insulation. These types of insulation are used to create a comfortable, climate-controlled container for all seasons.
Offices and homes are being constructed out of shipping containers all around the globe. They are often fireproof, waterproof and incredibly strong. Shipping containers should be insulated especially when the goods, being transported, might get negatively affected by the extreme fluctuations in temperature. The main problem for shipping containers is corrosion on the steel surfaces and condensation.
Why do I need container insulation?
If a moderate temperature is maintained, a container would be ideal for residential purposes. By insulating it, extreme heat will be kept outside and the heat provided by an air conditioner can be kept inside the unit.
Depending on the way you use the container, the container may produce loud noise while it's used as a workshop. Insulation keeps noise in or out, so all the parties involved in a specific scenario will experience less frustration.
Insulating Your Shipping Container Will Lower Your Energy Bills
With proper insulation, you can drastically improve the energy efficiency of nearly any structure. You can significantly reduce the amount of time your AC and heating systems have to run with the right type and thickness of insulation.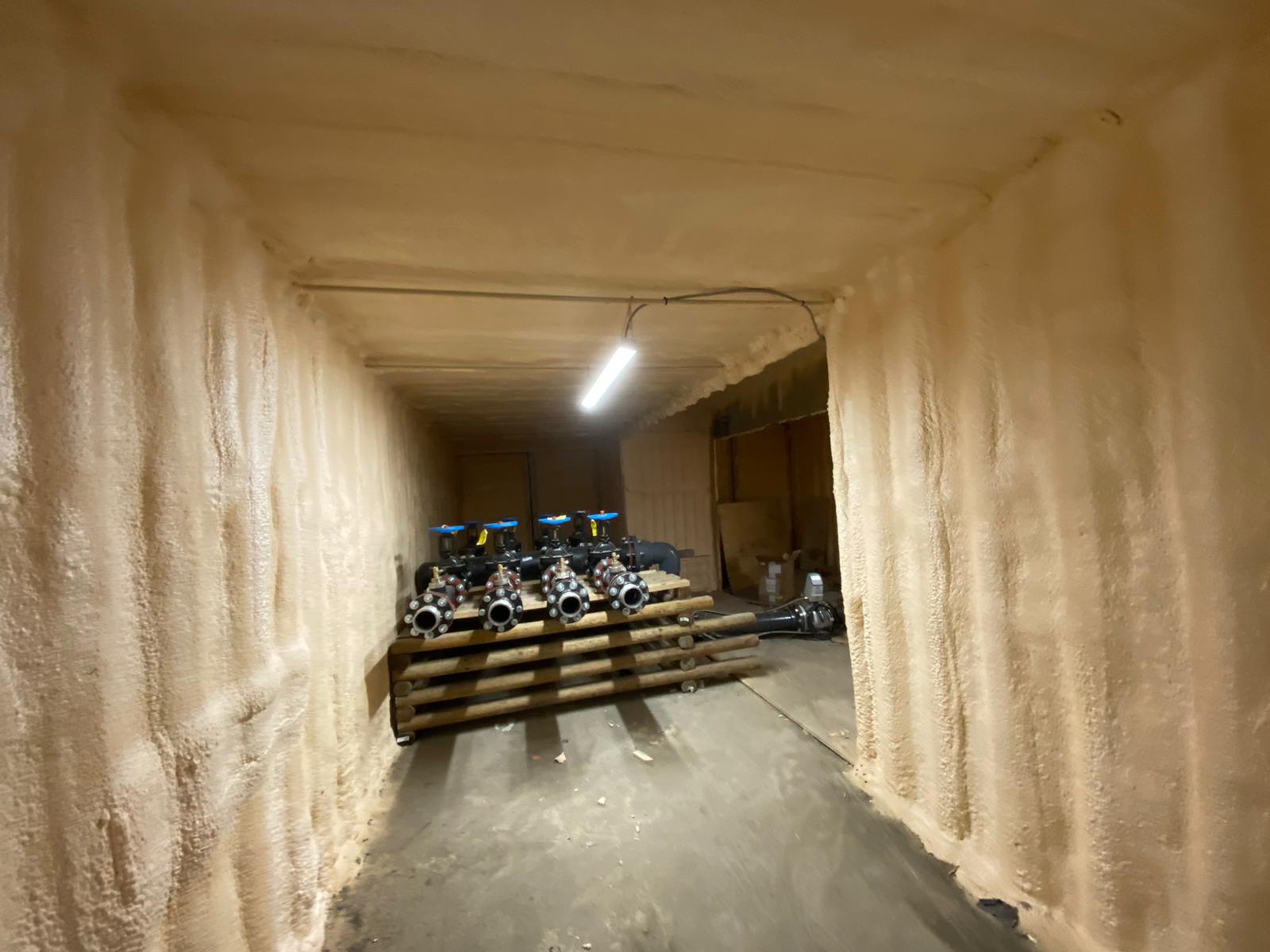 Spray foam insulation in containers
One of the quickest and easiest ways to insulate your container is with spray foam insulation. Using spray foam insulation in containers can drastically improve the R-value of the container so the interior will remain dry and warm. Spray foam insulation is also used for shipping containers to prevent the formation of condensation and prevent damage to your stored goods. This type of insulation can be applied to either the inside or outside of a shipping container.
Spray foam insulation is also ideal when applied to containers which house their own freezing or cooling units.
Using spray foam insulation for your container is good because you get:
Durability
Higher R-Value per inch.
More space
Prevention of moisture from condensing inside your shipping container
Energy efficiency
Environmentally friendly
Improved structural integrity
Economical
Quiet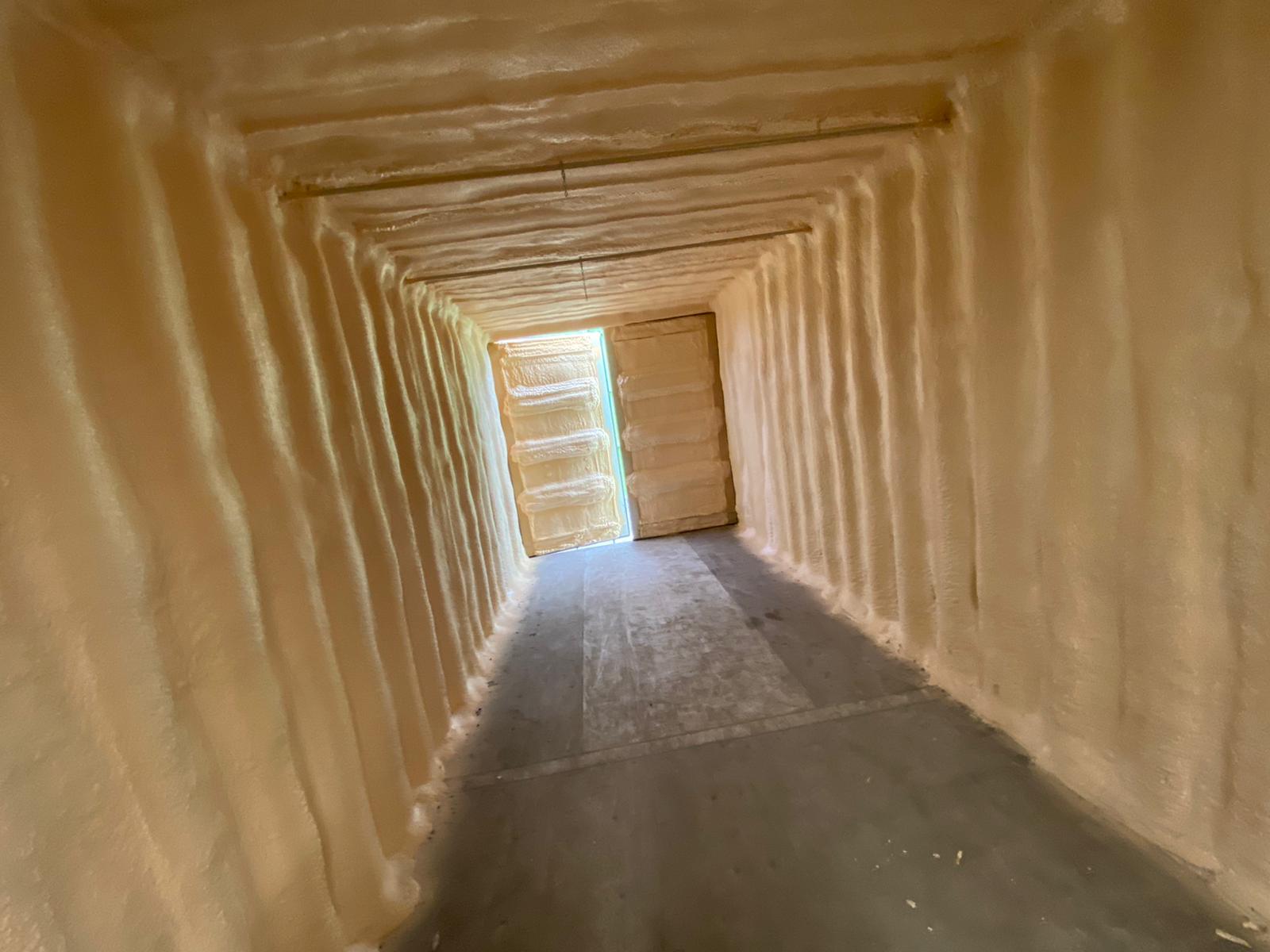 Here you will find photos of a job that we recently completed. The insulation can be clearly seen. With our spray foam insulation-approved product these containers now offer dry and warm storage.