Expert Batt Insulation Services Across the Greater Toronto Area
Upgrade energy efficiency with a full range of batt insulation from the leaders at EcoStar Insulation.
Enhance your indoor environment, protect your air quality, and reduce energy costs with high-quality batt insulation upgrades with EcoStar Insulation. Our team of insulation experts and installation specialists are here to help you make the change.
What is Batt Insulation?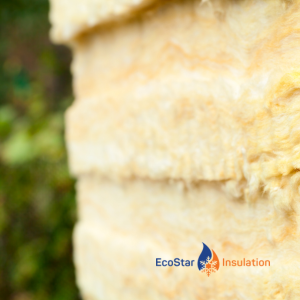 Batt insulation is a diverse type of building insulation that is used in residential and commercial properties. Available in a range of materials from fibreglass and mineral wool to cellulose, plastic, and natural fibres, batt insulation is designed in strips of dense fibres that are installed snuggle to fit the various contours of your property, enhancing heat retention. Your batt insulation costs and effectiveness will depend on the R-value of the material you choose. To find the best insulation option for your building's needs, reach out to the experts at EcoStar Insulation.
Is Batt Insulation Right For You?
Whether you're looking to upgrade your existing insulation or have a new space that needs insulation, batt insulation is an affordable and effective option. Its versatility and efficacy make batt insulation a top choice for builders and property owners throughout the Greater Toronto Area.
Energy Efficiency: Upgrading your insulation can significantly improve energy efficiency. High R-value insulation materials stop unwanted heat transfer, reducing the need for cooling costs in the hot Southern Ontario summers and minimizing the reliance on heating systems when the temperature drops in the winter, ultimately leading to lower energy bills and a reduced carbon footprint.
Indoor Comfort: New insulation strengthens the barrier around your building envelope, reducing the opportunity for drafts and temperature fluctuations indoors. This enables consistent and comfortable temperatures within your property while also giving you more control of your indoor climate.
Save on Costs: Not only does installing new or upgraded insulation save you on heating costs, but it also reduces strain on your HVAC and cooling systems. Less strain on your air conditioning units and furnaces extends the lifespan of these essential mechanisms and minimizes maintenance or replacement costs.
Soundproofing: Installed around the exterior walls, attic floors, and even in the interior walls in some cases, batt insulation offers some soundproofing advantages. The densely packed insulation material dampens noises for a quieter atmosphere and more peaceful living.
Get Started On Your Insulation Upgrades with EcoStar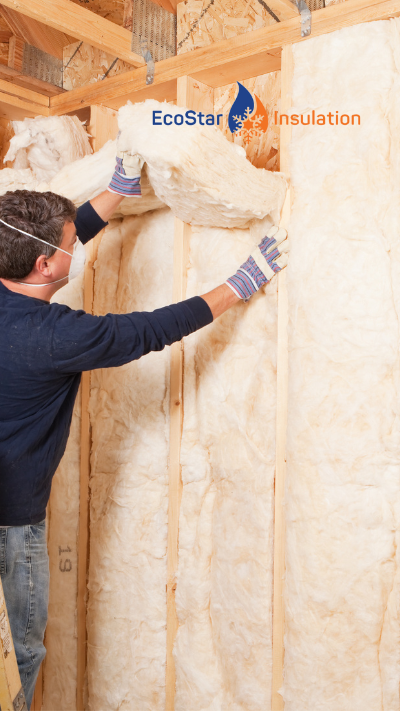 At EcoStar Insulation, we offer a range of batt insulation installation services to provide you with a comprehensive we offer a comprehensive range of batt insulation services, including:
Old Insulation Removal & Replacement: If you have old, contaminated, or aged insulation, our specialists can help you with insulation removal.
Inspection and Assessment: With years of experience under our belt, our team of highly skilled insulation experts will provide insights into your property needs based on your estimated requests.
New Insulation Installation: Our experienced technicians will expertly install batt insulation in your walls, floors, and ceilings, ensuring a precise fit and maximum effectiveness.
Why Choose EcoStar Insulation
At EcoStar Insulation, our team takes pride in providing the highest quality materials and service. We offer free insulation cost estimates to ensure you get the insights you need and to help you make the best decision for your property. With years of experience and industry training, our skilled insulation specialists can handle projects of all sizes and complexities.