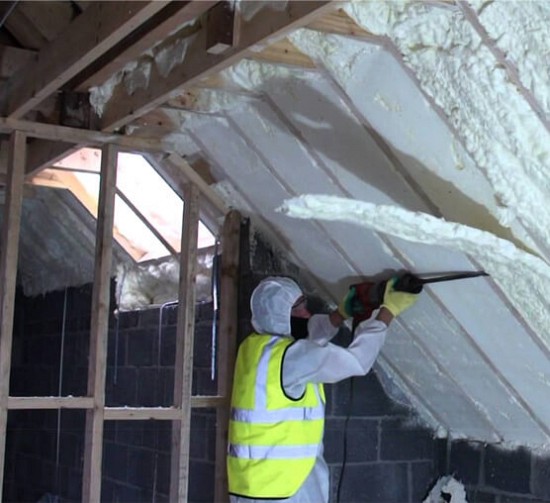 1/2-Pound – Open Cell – Low Density
Open cell spray foam insulation is a more effective application than the conventional insulation products because the applied foam conforms perfectly to a given space and seals efficiently.
2-Pound – Closed Cell – Medium Density
A common install in new builds, renovations, and retrofits, closed cell spray foam insulation seals and insulates like nothing else. The application also serves as an air barrier and vapor barrier.
Blown-in Insulation (Cellulose or Fiberglass)
EcoStar also sells and installs blown-in insulation. Sometimes referred to as "loose-fill" insulation, this product is ideal for insulating the attic (and exterior walls). When professionally installed, blown-in insulation creates a uniformly consistent thermal blanket that provides satisfactory R-Value throughout. Blown-in insulation offers a long-term performance and cost-effectiveness.