What is Your AC Unit Saying About Your Attic Insulation
After a sweltering summer, you might begin to wonder why your air conditioner is not getting the house cool enough. People get confused when they start seeing astronomical utility bills and their home still can't reach a comfortable temperature during hot summer days. Having adequate attic insulation in Toronto is integral to keeping your house cool during the summer months and keeping your entire home energy-efficient. EcoStar uses blown-in insulation for attics which is effective at thoroughly insulating your entire attic area, including small hard-to-reach crevices and around wires and any other materials that are found between your attic walls.
Keep reading to learn what your air conditioner says about your attic insulation.
Signs You Need to Upgrade Your Attic Insulation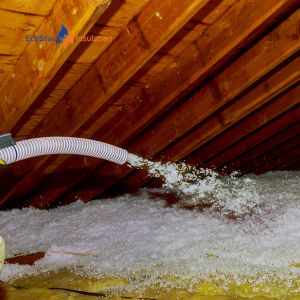 When you own any sort of property, it's essential to really pay attention to your home and how it's operating. Then you can deduce if something is wrong so you can have it remedied before huge issues occur.
As soon as you begin to notice that you cannot get your property as cool as you used to, that indicates that you may need an attic inspection. If you recognize that you are continuing to drop the temperature on your thermostat and your A/C is never turning off and just keeps running continuously, this indicates something is wrong. One of the reasons this happens is that your attic insulation in Toronto is not in optimal condition, so it will allow the heat from outside to enter your home through the attic, affecting your A/C's capacity to cool down the house. This will result in your A/C working harder, increasing wear and tear on your A/C, and increasing utility costs.
Benefits of Upgrading Your Attic Insulation in Toronto
Aside from enjoying a 15-20% reduction in utility costs, attic insulation upgrades also deliver other benefits. When you upgrade your attic with blown-in insulation, you help protect against damage to your roof and prevent the creation of ice dams notorious for causing roof leaks. Overall, attic insulation maintains your roof's integrity.
Also, proper attic insulation will help keep the temperatures in your home balanced and help prevent your air quality from becoming compromised by mold.
In the same way that effective attic insulation will reduce work on your A/C, it will provide the same benefit to your furnace and help to keep your home warmer while lowering energy costs.
Remember installing blown-in insulation requires the expertise and skills of a professional, so make sure you work with a reputable company to upgrade your attic insulation.
EcoStar For Attic Insulation Upgrades
EcoStar has been installing insulation for 15 years and has become a trusted company for high-quality work that is still cost-effective. Our technicians are trained and certified, completing all projects to the highest standard. We provide product warranties and offer a money-back guarantee, as we always aim to achieve 100% customer satisfaction. If you have any questions about attic insulation installation, don't hesitate to contact our knowledgeable experts today.