Adding Blown-In Attic Insulation Can Save You Money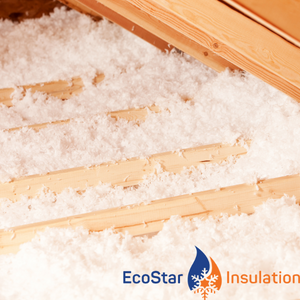 Whether you are a homeowner or the owner of an apartment, you can benefit from attic blown in insulation. While spray foam insulation is the more popular option, there is still a good reason to consider blown-in insulation. Let's explore how easy it is to install attic insulation in Toronto and why it could save you money down the road.
Do You Need Attic Insulation?
Attic Insulation in Toronto is an investment that can pay for itself in several ways. Not only does it help you save money by reducing the amount of electricity or heat required to maintain your home, but it can also reduce your energy bills and make your home more comfortable. Blown in attic insulation can be used in conjunction with other energy-saving home improvements such as high-efficiency furnaces and water heaters, energy-efficient windows, and even radiant in-floor heating.
Background On Blown-In Insulation
Blown-in insulation is made from recycled newspaper, glass, and common waste. The insulation is blown into your attic using a special machine. Attic blown-in insulation works by filling in the spaces between the joists, rafters, and floors of your attic, preventing air from escaping.
The average home can lose up to 20% of the heated and cooled air from the inside of the house. One common source of this problem is an uninsulated attic. Installing blown-in attic insulation helps to keep your home warmer and more energy efficient throughout the year.
Cost Of Blown-In Insulation
The cost of blown-in insulation will depend on your attic's size and the type you choose, but it is still considerably less expensive than installing spray foam insulation. There are many different types of blown-in insulation, including fiberglass, cellulose, and even recycled denim.
Ways Blown-in attic insulation can help you save money.
Lower Heating Costs- Blown-in insulation helps keep your house warmer in the winter. This is because there are fewer spaces between your walls and floors where heat can escape. This saves you money on your monthly utility bills, such as electricity and gas, while also reducing your carbon footprint.
Coverage- Blown-in insulation can fill all of the nooks and crannies of your attic, leaving no spaces for cold air to get in during the winter. This is called R-value, and it measures how well a material keeps heat inside your home. Higher R-values mean that less heat escapes from your home.
Strength- The added benefit of blown-in attic insulation is improved structural strength to support upstairs weight-bearing loads
Why Choose Blown-In Insulation
Blown-in insulation for the attic provides completely customizable and superior protection for your home and is needed when adding (or removing) an existing home's insulation. The blown-in insulation can be installed in any area of the house that requires extra help with preventing heat from escaping out through the roof's vented soffit vents.
EcoStar Insulation can help you save up to 60% on your home energy bills by providing you with the best insulation installation prices. Having blown in attic insulation not only protects your family from the elements but can also prevent unwanted drafts, extend the life of your home, and reduce your energy costs. Contact us today to schedule our attic insulation installation services.