Renovations and upgrading are part of any home's life cycle. Certain components and structures of the building will wear over time and won't do their job correctly. Weather elements can also take their toll as no home is 100 percent waterproof. Hidden water damage in walls can extend to insulation causing multiple health and efficiency problems for the home. Any renovation should begin from inside the walls and area homeowners should start by contacting the best local contractor for insulation removal in the Greater Toronto Area.
Replacing Old Insulation Saves Money Short and Long term
Proper and functional insulation is an important component to maintain the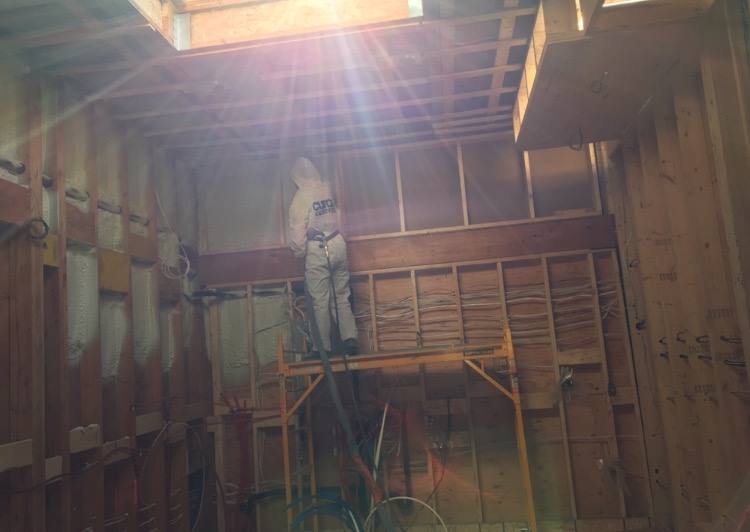 home's efficiency. Embedded in between interior and exterior walls, insulation serves a dual purpose by preventing outside air from entering and inside air from escaping. Once the fibrous properties of the insulation breakdown, its effectiveness as an air barrier is reduced and the home's HVAC system must work harder to maintain an ambient temperature. For homeowners, that adds up to extra costs in terms of energy consumption and extended wear and tear on furnace and air conditioning systems. Insulation removal in the Greater Toronto Area is the best first step for older homes and properties with suspected water damage. Increased costs are only one result of non-functioning and damaged insulation.
Upgrading the Home Means Upgrading Quality of Life
Insulation that is too old or has been damaged poses health risks as well as increased cost considerations for homeowners. Because of the fibrous nature of older insulation, air quality may be compromised because of airborne particles released by broken and decomposing insulation. Air quality may also be compromised by panels that restrict proper airflow leading to mold development and further contamination of the home's air. Respiratory and allergic type symptoms could be a signal that there may be a problem with the home's insulation and air flow. Insulation removal in the Greater Toronto Area by a qualified contractor is necessary to begin the upgrade and replacement project.
Rely on the Experts for Complete Insulation Removal
The key to a successful insulation upgrade project starts at the beginning with the complete removal and purging of all the old material. EcoStar are experts in insulation removal in the Greater Toronto Area and employ detailed and thorough processes for the complete evacuation of all insulation material in walls, crawl spaces, attics and cold cellars/basements. EcoStar's extensive experience and efficiency in insulation removal means clients can expect excellent results that is priced in within budget.
EcoStar is the first choice for insulation removal in the Greater Toronto Area
Issues with insulation should not be ignored as it is a key component to maintaining efficiency within the residence. Faulty and non-functioning insulation can result in increases in homeownership costs as well as affect the quality of life in the home. Homeowners in the Greater Toronto Area who need to replace and upgrade their home's insulation should trust the experts at EcoStar. Contact EcoStar Insulation for a quote at 647-799-3106 or 1-866-789-1536 or email us at info@ecostarinsulation.ca