Should You Use Blown in Insulation for Commercial Buildings
If you're looking into insulation for your business, you may be considering blown-in insulation in Ottawa as a method of insulation. To find out more about whether this is the right insulation method for you, here are several facts to consider, offered to you by the experts at our insulation company in Ottawa.
Every building has a different way of heat loss or heat gain. Commercial buildings are very different from residential buildings when it comes to how the construction is done and the layout of the building itself. Commercial buildings usually have a higher volume of people going in and out of doors, windows and vents. There may be duct work running through these areas, which has been shown to be one of the biggest culprits of heat loss and energy costs.
Blown-In Insulation Preparation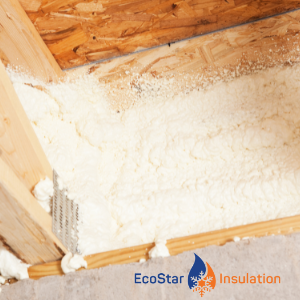 Blown-in insulation always requires some sort of preparation to ensure that it is installed properly. If the building has been previously insulated, the insulation will have to be either removed or cleaned out thoroughly. This can be costly and time-consuming, depending on what materials are currently in place.
On top of this, it can also leave behind a significant amount of mess, which is something that no one likes to deal with.
Reduce Energy Bills With Blown-in Insulation
If you're looking to reduce your energy bills, blown-in insulation can be a great option. This type of insulation is installed by a professional and can provide significant savings on your energy bill. Blown-in insulation is also environmentally friendly and can help improve indoor air quality.
Commercial Building Insulation Types
There are many different types of commercial buildings, and each one has its own unique set of insulation needs. For instance, office buildings typically require a different type of insulation than warehouses or factories. The type of insulation you choose will depend on the specific needs of your commercial building.
Some common types of insulation for commercial buildings include fiberglass, Blown-in cellulose, and spray foam. Fiberglass is a popular choice because it is affordable and easy to install. Blown-in cellulose is also a popular choice because it is environmentally friendly and provides good acoustic properties. Spray foam is another growing option because it provides superior energy efficiency and can help improve indoor air quality.
Why Blown-In Insulation in The Right Choice
In the end, however, blown-in insulation is still the best choice for most commercial buildings. The pros of blown-in insulation in Ottawa definitely outweigh the cons, making it the best choice for most commercial buildings. The fact that it has a high R-value means that it will provide better insulating properties than other types of insulation on the market. This is especially important for commercial buildings because they often have more gaps and cracks that need to be filled in order to minimize heat loss. In addition, blown-in insulation is also a very effective way to fill in these gaps and cracks, which makes it an even more ideal choice for commercial buildings.
Contact EcoStar today for more information about our blown-in insulation services in Ottawa and Ontario.