Most Common Questions About Attic Foam Insulation in 2023
In the middle of summer 2023, one might not have attic insulation in their home top of mind. Still, as the winds of change blow, come a few short months away in the fall and early winter property owners across the city will want to improve their home energy efficiency. Now is the best time to prearrange or arrange the upping of the R-value of your home. With home heating and cooling costs continuing to climb even higher, giving some thought to it is a wise idea. There are advantages and disadvantages to both of the major types, spray foam insulation and blown-in insulation, but rest assured, no matter which you choose, you will be saving on energy costs, living and breathing in a more sustainable and healthy environment, and it will increase the value of your home.
Spray Foam Insulation Vs. Blown-In Insulation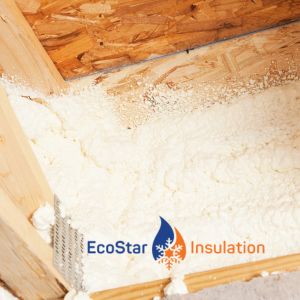 Spray foam insulation is a product created by combining two materials, which expand up to 30-60 times their volume after it is sprayed in place; it forms to the shape of the sites and spaces it is sprayed into. It produces a very high (R-value) at around 6 - 7, with virtually no air infiltration. Blown-in insulation is used in walls and attics to insulate, draught-proof, and reduce noise. The R-value of this type is more along the lines of 3.8 - 4.5. Many people like this type of insulation as there is an all-natural plant-based cellulose option that offers years of performance.
Benefits of Blown-In Cellulose Attic Insulation
There are many benefits to upgrading your insulation to Blown In Cellulose, just one of which is resistance to vermin and pests due to advanced technology. Another advantage is that it actually helps your home reduce its carbon footprint. Blown-in in cellulose insulation offers an excellent return on investment should you consider selling the house now or in the future.
Benefits of Spray Foam Insulation for Your Attic
The benefits of Spray foam insulation are many; it adheres to almost any surface, including concrete and wood and can be sprayed into wall cavities, crawl spaces, onto roof tiles, under basement slabs, around footings, and even around heating equipment; this exemplifies its versatility. It insulates and seals gaps and could be used as vapour and moisture barriers. These types of barriers help to ensure there is no insulation degradation and help prevent mold from occurring in the attic or walls where it is used.
There are two main types of spray foam insulation; open and closed cells. The open cell type has a lighter density, a lower R-value and is the less expensive of the two. Closed-cell insulation has a higher density and R-value and is more costly to install. Recent studies have shown that approximately 40% of a home's energy loss is due to air infiltration - and buildings with spray foam insulation insulate 50% better than any other type of insulation.
At EcoStar, we have trained and licensed professionals to get you started early on saving on your energy costs, so give us a call or book online for a consultation.