3 Insulation Mistakes Toronto Homeowners Make
Home insulation is a critical component for indoor comfort and energy efficiency. That's why it's a vital retrofit for many property owners throughout the city. Investing in blown-in or spray foam insulation cost provides a substantial return on investment when the energy or utility savings are taken into account. With leading insulation experts in the Greater Toronto area, you can upgrade everything from your basement to attic insulation for long-lasting results. EcoStar Insulation is a leading supplier of blown-in insulation and spray foam insulation in Toronto. To explore our services and contact our team directly.
Want to avoid common insulation mistakes homeowners make? Read our blog to learn how to maximize your residential insulation upgrades in Toronto.
Do-It-Yourself Insulation Installation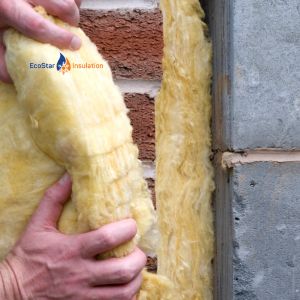 In an effort to save on blown-in or spray foam insulation costs, some property owners who are good at DIY projects may attempt to install their new insulation independently. DIY attic insulation is strongly recommended, especially when working with materials like spray foam insulation in Toronto. Spray foam is a polyurethane material many people are allergic to when wet. Expert insulation contractors at EcoStar are equipped with the proper gear to prevent physical contact and irritation from the material until it sets. It's also important to note that attics and crawl spaces are filled with hazards like asbestos, wires, or even mold, which are especially unsafe for those not trained in insulation installation. You can count on reasonable spray foam insulation costs and high-quality insulation by choosing a professional insulation contractor like the EcoStar Insulation team.
Prolonging Insulation Upgrades
Because insulation is hidden behind walls, ceilings, and floors, it can be easy to forget, which may cause many homeowners to delay their insulation upgrades. In most cases, the attic insulation installed during construction lasts only about 15-20 years. Even then, external factors like water, pests, and mold can accelerate the insulation deterioration around your property. During this time period, home insulation loses its efficacy, which in turn, increases strain on your heating and cooling mechanisms. Turning up the heat or air conditioner to compensate for less effective insulation will cost you more on your utility bills. Prioritizing your home and attic insulation upgrade with EcoStar will preserve indoor air quality, improve home comfort, and ultimately save you money.
Installing Too Much Insulation
The best insulation contractors understand that balance is absolutely critical. Too little insulation can mean insufficient thermal resistance, while too much insulation can trap heat and water indoors. The right amount of insulation depends on various factors unique to your home. If your property is too tightly sealed, the humidity trapped inside your home will facilitate the growth of mold, which quickly contaminates your indoor air and infests essential building materials. Experienced insulation contractors understand how to choose the best materials for your property, be it blown-in or spray foam insulation in Toronto, to generate optimal results.
At EcoStar Insulation, we offer high-quality insulation materials and expert services. Contact our team today to start improving your insulation performance and energy efficiency.