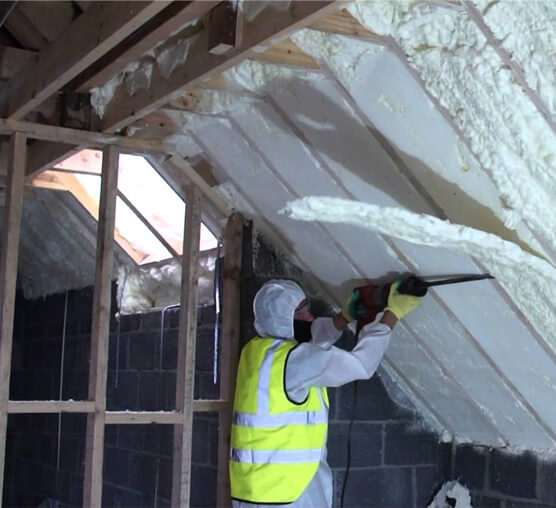 1/2-Pound – Open Cell – Low Density
Open cell spray foam insulation provides a more cost-effective, easy to install and most importantly energy efficient application. This insulation expands to fill any space as it seals cracks and penetrations, including wire penetrations, plumbing pipe leaks and electrical box leaks.
2-Pound – Closed Cell – Medium Density
Closed cell spray foam insulation is ideal for a variety of building applications. It seals and insulates like nothing else, with a closed cell structure, so you can save on heating and cooling costs. It also serves as an air barrier and a vapor barrier, and it's commonly added to new buildings, renovations, and retrofit projects.
Blown-in Insulation (Cellulose or Fiberglass)
Blown-in insulation popularly known as "loose-fill" insulation, provides an effective way to increase your home's thermal envelope and R-Value. The blown-in insulation is installed with machines that use compressed air, without disturbing any of the current insulation in your attic or walls. This form of insulation has long term performance, is not affected by moisture, and is designed to maintain its R-Value over time.