Attic Insulation
For Toronto homeowners shopping for attic insulation, there are two primary considerations: which insulation product to install AND which insulation contractor to hire. Here, it's important for the homeowner to be informed and educated so that better decisions can be made. And with attic insulation, it's not any different. Every manufacturer has the "best" brand and every installer has the "best" approach. In the end, it can be more confusing for a homeowner than informative. But with a good insulation contractor on hand, product recommendations can be made easy.
When it comes to attic insulation, the industry consensus is that Spray Foam Insulation is the best product for the job. It's an application that requires specialized equipment and expertise, and therefore a project for professionals. Spray Foam Insulation is initially applied throughout a space as a thick, flowing foam, after which it hardens into a blanket of attic insulation. The beauty of Spray Foam Insulation is its capacity to seal and insulate the entirety of the attic space: the attic beams; the plumbing pipes; the electric wires; and all of the HVAC ductwork. Spray Foam Insulation is the ultimate air barrier/vapor barrier/insulator.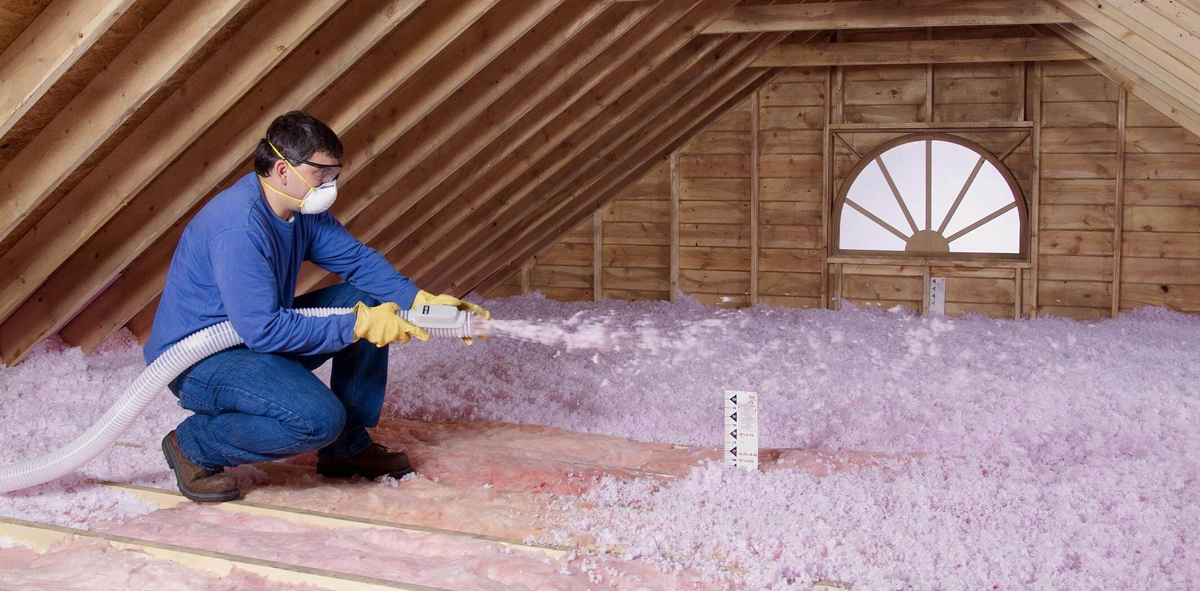 At EcoStar Insulation, attic insulation isn't just about adding or removing insulation. The attic and roof cavity are considered a "system" – and that means blocking airflow (the air barrier), stopping moisture from gathering (the vapor barrier), and ensuring appropriate levels of ventilation and air circulation. In short, the "system" gets properly sealed, properly insulated, and properly ventilated. And on every project, EcoStar installers work to code, without taking any shortcuts, and following the manufacturer's product specifications. The job is done right from the start.
With EcoStar, attic insulation is about satisfying homeowner needs with the best product options and the highest quality installations. Attic insulation products are recommended based on the condition of the attic space, while installation options are recommended based on long-term product performance (as well as project budget). More importantly, EcoStar is committed to high standards of installation, including sound product warranties, and a money-back guarantee. EcoStar also provides post-installation service, in the event that any problems or issues arise.
In the Toronto area, EcoStar Insulation offers a number of spray foam products that are ideal for attic insulation. These products meet the standards of the National Building Code of Canada, and are approved by the Canadian Construction Material Centre. For the professionals, Spray Foam Insulation is regarded as the most energy-efficient product available. Well installed, this product delivers both energy efficiency and home comfort to the entire building structure. There is no other insulation product that can compare with the short term and long term performance.
For some attic insulation projects, Spray Foam Insulation may not be suitable in terms of project cost. Here, the team at EcoStar can offer a practical alternative – blown insulation. This application will provide an effective blanket of insulation that will enhance R-Values, provide long-term thermal insulation, along with a cost-effective installation. Professionally installed, and with some additional sealing, blown insulation is a reliable, satisfactory approach to attic insulation.